The importance of data management to the IT operations of any organization cannot be overstated.  OpenWise, provides many services to aid you in your organization's or program's needs.
Data Analytics, Visualization, & Mapping 
Data collection is only useful if it can be interpreted an understood in service of some specific goal.  We help our clients analyze their data, and uncover powerful actionable insights by transforming their tabular or spatial data into human-friendly visualizations. Using open-source tools we create visualizations that tell stories, persuade, and accurately communicate a situation, enabling thoughtful decision-making.
Big Data, Machine Learning & Artificial Intelligence
Apart from your people data is the most important resource your organization has, and with every day some organizations are generating as much as 1 TB a day or more, that's roughly 10% of all the information stored in the US library of congress per day.  With large datasets like this finding patterns, trends, and actionable information become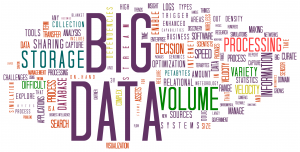 s far more difficult.   These datasets need Big Data, Machine Learning, and Artificial Intelligence techniques to efficiently sort through them to discover an extract value to aid in strategic decision-making or to spot a certain pattern or trend among the mass. At OpenWise we have the expertise your organization needs to analyze the masses to find the gems you need to allow you to execute more effectively and efficiently for your organization's or program's mission.
Database Cloud Migration
Migrating databases to the cloud for optimal performance and scalability can be a challenge. OpenWise, provides expert consultation on cloud migration of your organization's critical database services.
Database Assessments 
OpenWise assesses your organization's our program's current data architecture with the aim of increasing the efficiency of database operations and employing design best practices. If you are using a database application that doesn't suit your organization's distinctive needs, we can redesign a data solution for your organization from the ground up.
Custom Database Design
OpenWise can develop database architecture solutions for your organization's or program's application requirements. We offer advice and direction for choosing the right data solution for you.  We can develop your ideas, visions, and spreadsheets into scalable and integrated database solutions in service of your mission.
Open Standards & Open Source 
All of our work is done using open standards and open source. This is to make sure our customers have all the benefits that open source software provides including constant software improvements, greater security, control/full data ownership, greater interoperability, and lower total cost of ownership. Find out more.
Data Technologies that we work with include but are not limited to MariaDB (MySQL), PostgreSQL, SQLite, CouchDB, Cassandra, Tesora, MongoDB, Scikit-learn, Spark, Tensorflow, NLTK, Orange, RapidMiner, Talend, D3.JS, Weave, Leaflet, Apache Hadoop,  & QGIS.